Friday June 16th 2023
Friday night is dedicated to music song and fun.
Saturday June 17th
On Saturday, shanties hit the street throughout the village.
The Rowing and Boat Races start at the Pier but are viewable from the Village Road.
Sunday June 18th, and don't forget, it's dress like a pirate day!
Sunday brings us close to the sea with our remembrance and blessing of the boats, lifeboat open day, boat racing and of course more Shanties
The Rowing Race starts at the Pier and the Duck Race starts from Harry's but they are viewable from the Promenade and the Village Road.
Evening Sessions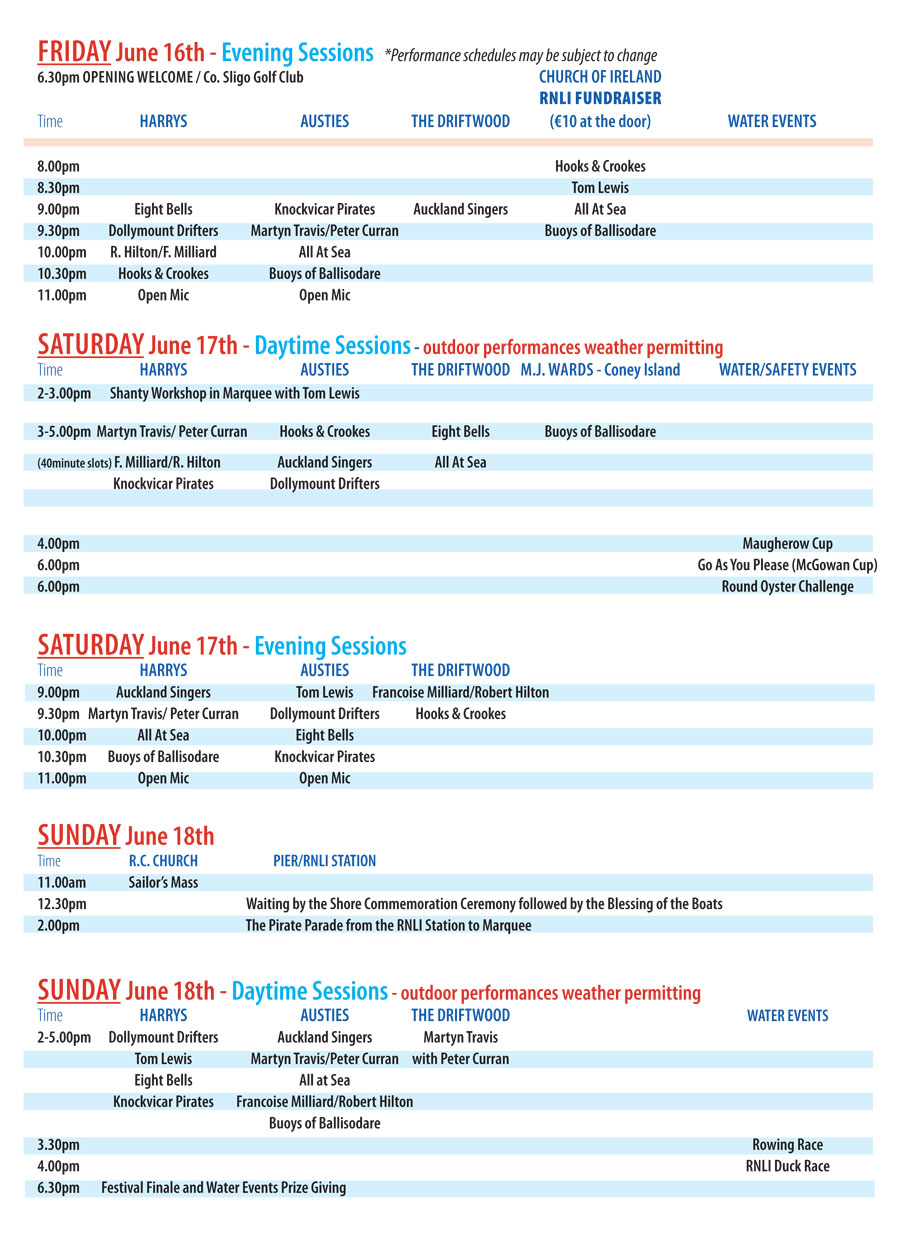 NOTE
All water events are weather dependent and subject to change. Times noted here are guidelines and more accurate timings can be obtained from the festival committee.
Much of the action can viewed from the pier or just along the main village promenade.
We will have as much music outside as weather permits.
Thanks to our sponsors and friends of the festival which support the work of the RNLI.