2022 Sea Shanty Performers
Rosses Point hosted an international gathering of the finest shanty musicians in 2019. We had to go online for 2020 due to COVID but will be back stronger than ever in 2022!
Ashore for a Loaf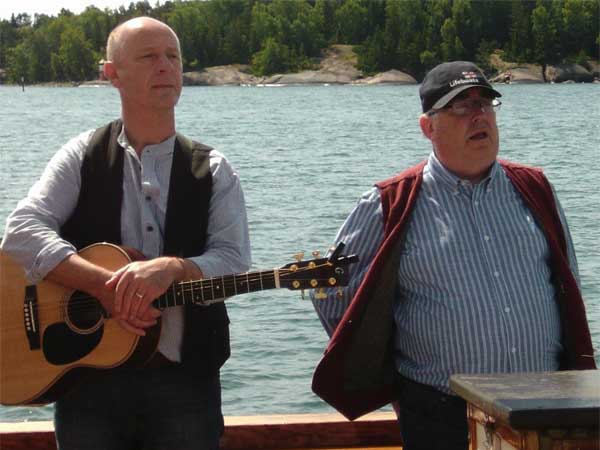 Ashore for a Loaf (Paul Bewick and Willie Murphy) sing a wide range of sea songs and shanties. Their emphasis is always on a good story.
They have performed at a wide range of international Shanty Festivals, but their spiritual home remains in Rosses Point and Coney Island.
Their CD  "Sailing Homewards"  raises funds for the RNLI.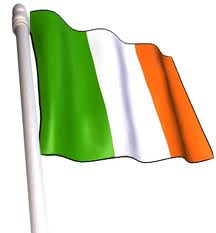 The Buoys of Ballisodare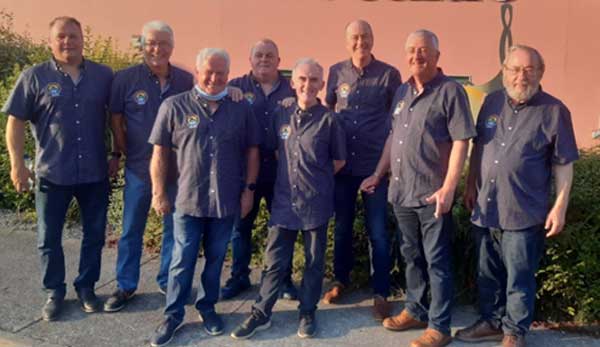 The Buoys are all Sligo based and got together some years ago to take part in this Shanty Festival. They sing a variety of shanties and sea songs a cappella and even sometimes in harmony! They love the craic and meeting old and new friends. They have taken part in various events around Sligo promoting the festival and the work of the RNLI.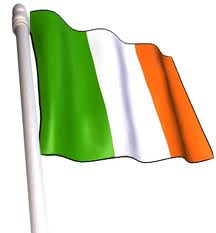 Jim Corr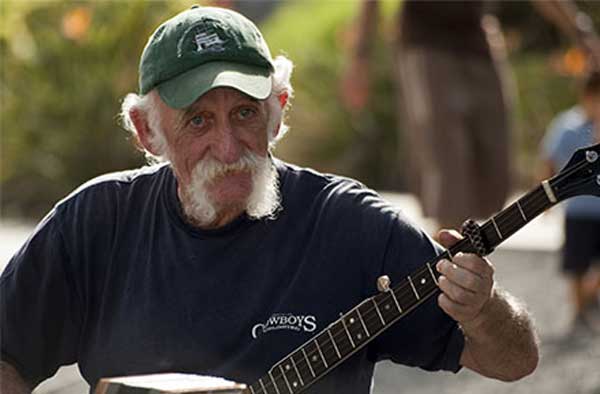 A singer-songwriter who has lived life from rodeo cowboy to tall ship sailor, Jim brings a unique authenticity to his performances. Singing many of his own compositions he is one of the few who has actually done the work described in the shanties (and a bit more besides). Jim has recently issued an album on itunes "Travelling Man", generously donating all proceeds to the RNLI.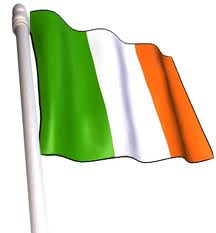 Dollymount Drifters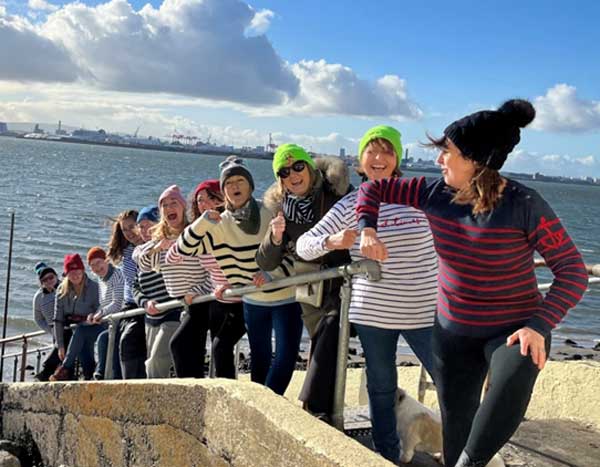 The Dollymount Drifters are a diverse group of women of all ages, creeds and ethnicities bound by a love of the sea and the music it inspires. They are all sea swimmers who got together during the pandemic and discovered a mutual love of Shanty singing and songs of the sea.
 Their first public performances were in Nov/Dec 2021 when they raised over €3,000 for the RNLI.
This is their first venture to a Shanty Festival and they are really looking forward to Rosses Point in June.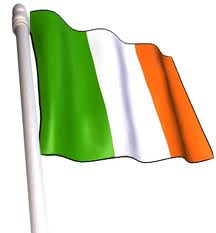 The Drunken Sailor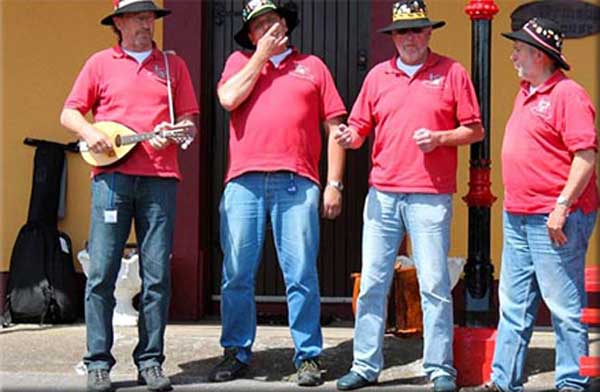 For Drunken Sailor, our visitors from Germany, preserving the traditional shanty music is what counts.  It's the authentic and traditional version of the song that is important for them. Each song tells a story of its own and therefore has its own traditional rhythm – according to the work that was done singing the song.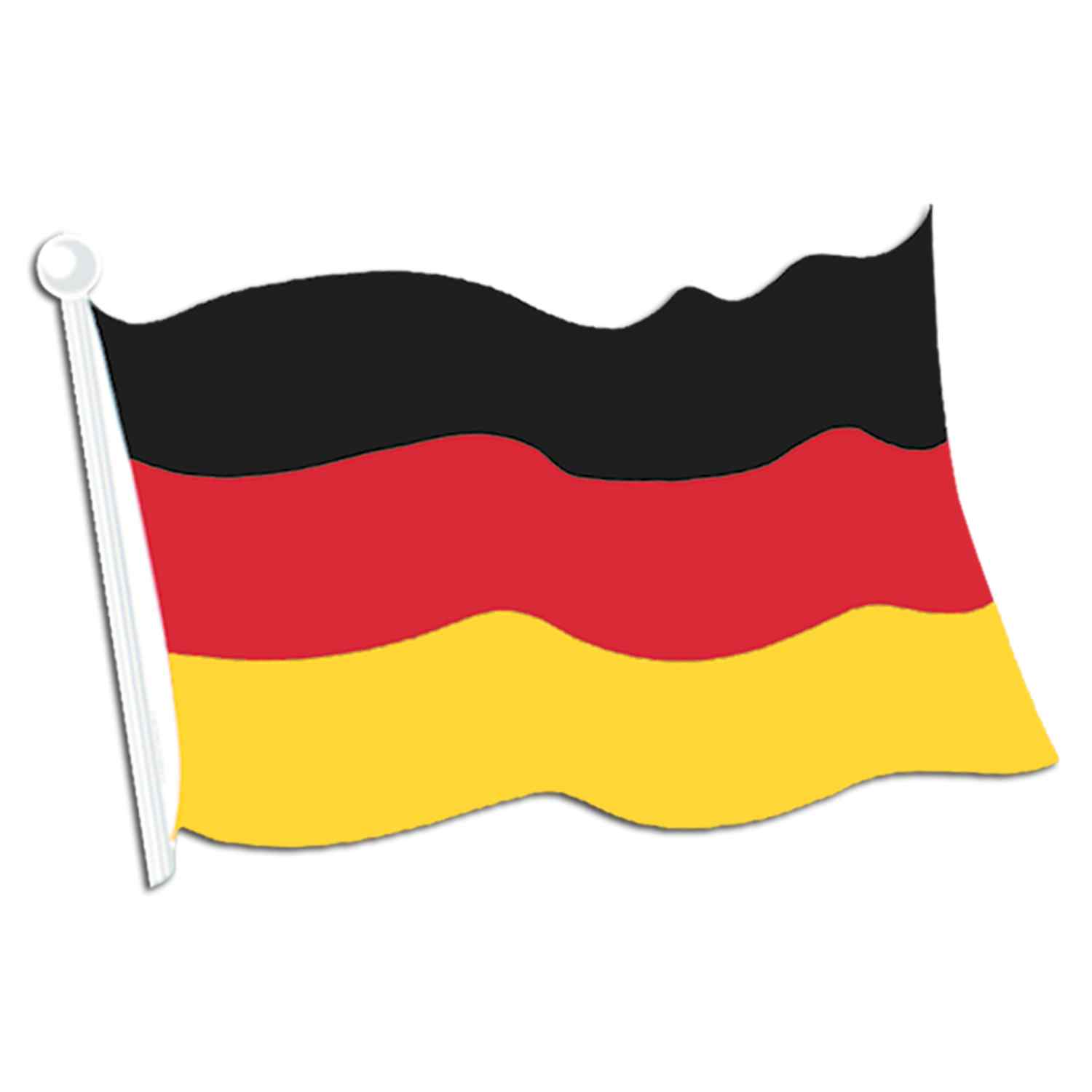 Hooks and Crookes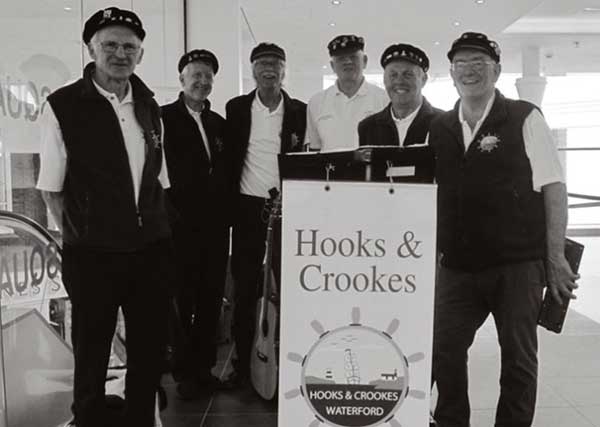 Hooks and Crookes are shantymen based in Waterford who enjoy singing sea shanties and songs of the sea for the enjoyment of their audiences and to sustain our musical heritage. Their name comes from the Cromwellian saying, 'of getting there by Hook or by Crooke'. Hook and Crooke are the name of the headlands on either side of Waterford Harbour.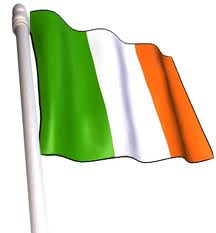 Francois Milliard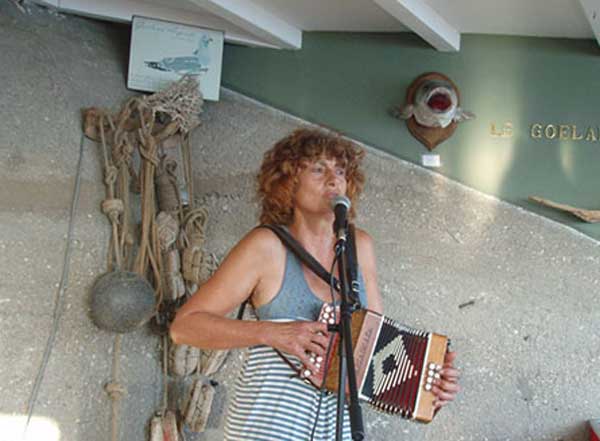 Francoise shares her passion for the sea through her songs. She performs a range of shanties and sea songs mixing the traditional with the contemporary. Francoise is part of the group Femmes de Marins and also performs solo at festivals throughout Europe.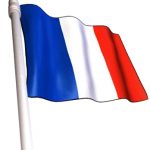 Monkeys Fist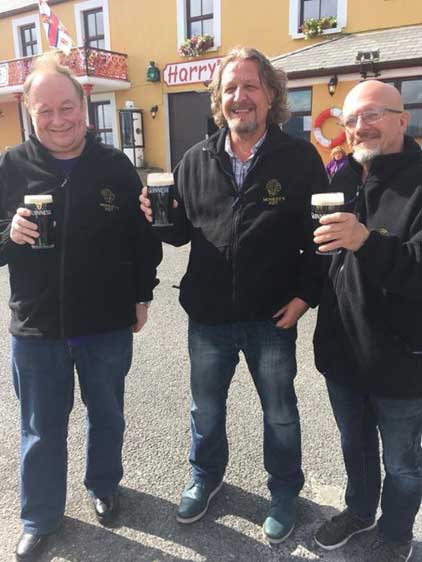 Monkey's Fist are a trio from the UK singing maritime songs and sea shanties at various festivals in the UK, Ireland, Holland and Germany.
Songs are performed acapella with harmony and also with guitar, concertina, harmonica and bodhran accompaniment.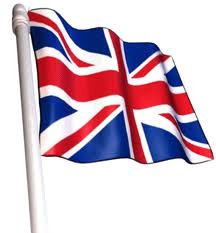 The Mutineers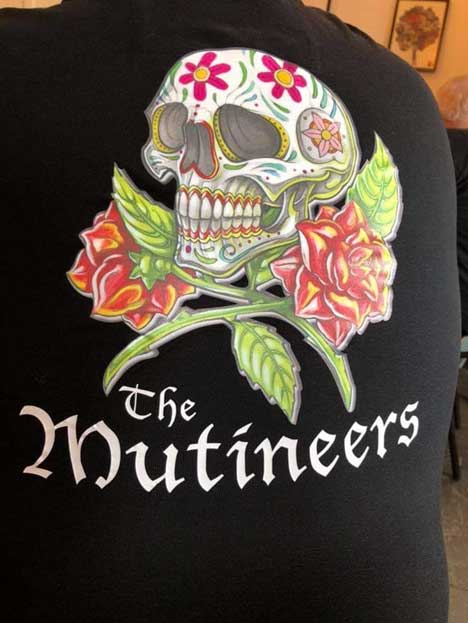 The Mutineers –  a mixed group of buoys and gulls who perform traditional seafaring, pop, folk and humorous songs – are itching to get back to playing at the Festival again. Expect some of the fun tunes the Sligo group have become renowned for.
 This year, they will also honour their late band member Declan Walsh (RIP).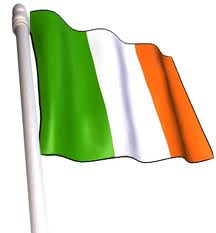 Tidens Brus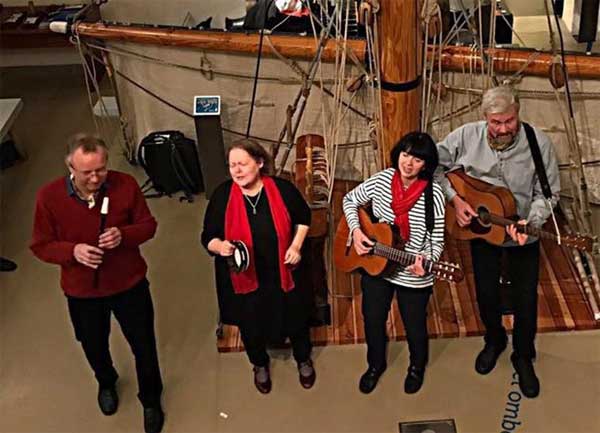 Tidens Brus are from the Aland Isles, Finland. They have a special interest in shanties and sea songs that have been sung onboard the sailing ships. They have performed in Ireland, Great Britain, The Netherlands and at their own Baltic Shanty Festival.